Reasons to do a placement outside Europe
Travelling in a foreign country entails broadening your mind, discovering new cultures and, above all, demonstrating that you are skilled at adapting.
The main reason to do a placement abroad is to encounter the techniques and practices used in healthcare and in the organisation of the various structures and services. Furthermore, to do so in a different context allows students to discover the culture and representations of the host country.
The different types of mobility offered by placements
Under the partnership formed between IFITS and Port-Gentil, Gabon
The two parties have benefited from a cooperative agreement since 2016.
Port-Gentil welcomes student to:
do placements in the city's clinics
do placements with the services offered by the hospitals of the region
participate in different measures relating to preventive healthcare.
By intermediary associations
Some associations offer placements in which medical and paramedical students are supported as they perform humanitarian work, with specific projects decided upon arrival.
As suggested by the student or a group of students
Individual students or groups might have a personal placement project in mind, in a country in which they have a family connection or a professional interest, or which appeals to them for a particular reason.
Doing a placement outside Europe
Who can do a placement outside Europe?
Any student nurse registered in his/her third year at IFITS.
When does this placement take place?
During semester 6: the student is more independent.
How long does a placement outside Europe last?
6 weeks.
How are the students selected?
Students who wish to do a placement outside Europe must complete an application form and write a letter of motivation.
Trainers consider the applications with reference to the placements abroad, to check how feasible the placements are.
Students are then invited to interview, to discuss their motivation behind and interest in the placement, within the context of their course.
Is financial support available?
Students finance the placements abroad themselves. They must be able to cover the cost of the plane tickets, accommodation, food, transport during the placement and all other additional expenses (visa, vaccinations, preventive treatments etc.).
What do students do during their placements?
Students conduct their placement in hospitals and health centres.
They carry out measures relating to preventive healthcare (oral hygiene, nutrition, tobacco, obesity etc.) on the population.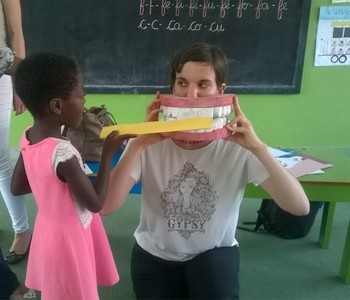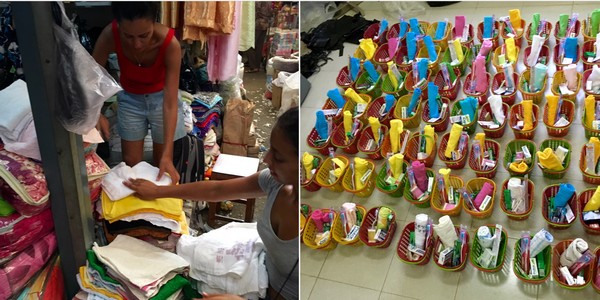 Placements in 2017
Senegal: 4 students
Cambodia: 4 students
Gabon: 6 students
Placements in 2018