Profession :
Assistant paramedics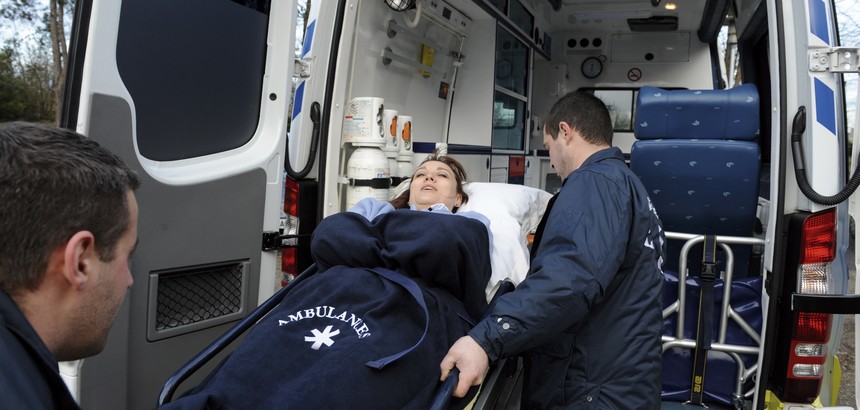 Assistant paramedics drive light-duty medical vehicles and/or ambulances as a crew member of the graduate paramedic (DEA).    
Assistant paramedics must be able to transport patients on medical prescription in light-duty medical vehicles. Working in a team with the paramedic, assistant paramedics are responsible for driving the vehicle while also participating in patient care, in all circumstances.
Training :
Assistant paramedics
Training dates for 2018
Course 1: 18–23 March and 9–13 April 2018
Course 2: 14–18 May and 28 May–1 June 2018
Course 3: 18–29 June 2018
Course 4: 24–28 September and 15–19 October 2018
Course 5: 5–9 November and 26–30 November 2018
Registration
Download the files for registration:
Course 1 (March/April 2018) : registration are closed
Conditions for registration
No age limit or selection exam
Hold a valid French driving licence B in accordance with current regulations, and for the last 3 years at least
Provide a certificate of suitability to drive ambulances (attestation préfectorale d'aptitude à la conduite d'ambulance) following a medical examination conducted with the provisions defined in article R. 221-10 of the French Highway Code
Provide a medical certificate with up-to-date vaccinations (BCG, DTP, Hepatitis B)
Length of the training
2 weeks (70 hours).
IFITS offers 5 of these courses per year.
Structure
5 modules:
Module 1: emergencies (adapting care, individually and as a team, to the state of the patient, in all emergency situations) – Approval by AFGSU (Attestation de Formations aux Gestes et Soins d'Urgences – Certificate of Training in Emergency First-Aid), level 2
Module 2: Hygiene and the prevention of infection transmission
Module 3: Handling (ergonomics, safety regulations for positioning and moving patients)
Module 4: Medical transportation safety (illness, vehicle, driving)
Module 5: Respect for the regulations and values of the profession, managing transport administration
The courses includes theoretical and practical exercises, as well as simulation.
Number of trainees per course
24 trainees
Training costs :
Assistant paramedics
In 2017/2018
Costs for independent applicants : €696
Costs for societies : €761
Registration fee: €50
Course fees must be paid in full during the first week of the course.
Financial support
Various bodies can cover course fees: for further information, ask Pôle Emploi, PAIO, Mission Locale or your employer
If you'd like to ask a body to cover your course fees, write to the branch secretary for a quotation for the course